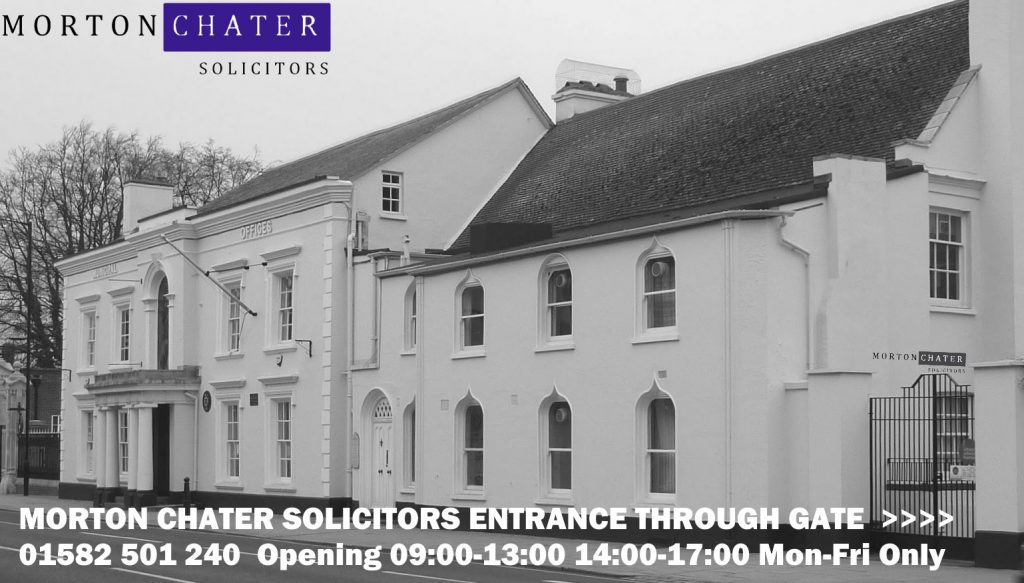 Solicitors in Dunstable Since 1996
We are respected Solicitors in Dunstable, Luton and the surrounding areas. We can help in the following areas of law:
* Residential Conveyancing
* Commercial Conveyancing
* Family Law Including Divorce
* Child Matters
* Prenuptial Agreements
* Cohabitation Issues
* Wills & Probate
* Lasting Powers Of Attorney
* Commercial Leases
* Commercial Tenancies
For further information regarding our services please call us on 01582 501240. Martin Chater trading as Morton Chater Solicitors. Est 1996
IMPORTANT NOTICE : It has come to our attention that our Name and address is being used by a fraudulent source to email people, mainly in the United States. They are claiming to be instructed in the estate of a deceased person, usually the same surname as the recipient of the email.

PLEASE NOTE the emails are NOT being sent by this firm and you should not reply to the email.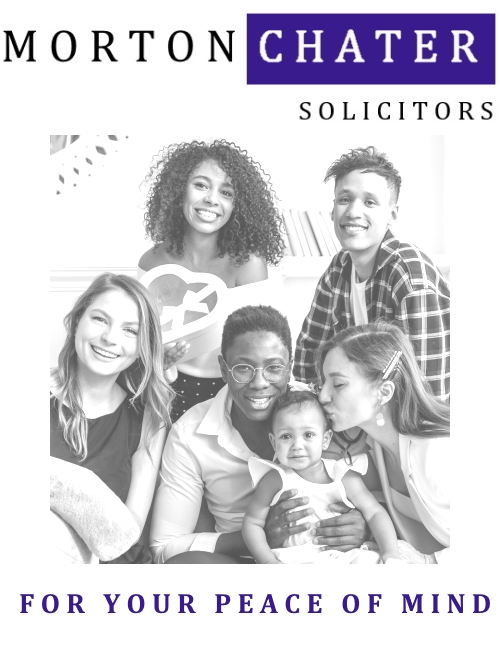 Call On Us For Wills, Probate, Conveyancing, Family Law.
Call 01582 501240 Your Family Solicitors In Dunstable.
Conveyancing
We can represent and assist you in Commercial and Domestic Conveyancing. We also provide assistance for Commercial & Domestic Tenancy. Call for more information.
Family Law
We can represent and assist you in all aspects of Family Law.
Wills & Probate
We can assist you in all aspects of preparing a will, matters of probate and estate planning.

Powers Of Attorney
We can assist you in all aspects of preparing powers of attorney.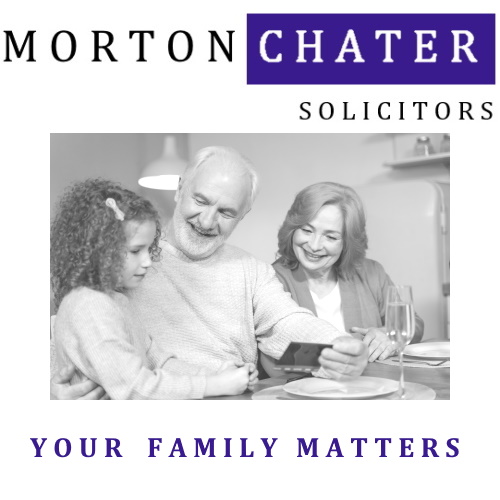 Respected Friendly Family Solicitors Serving Dunstable, Luton, Houghton Regis Areas For Over 25 Years. Here Is What Some Of Our Clients Say About Us…..
Client Reviews
Wills, Probate & Power Of Attorney

'My husband and I wish to thank you for your prompt and courteous service in regard to our Wills and Lasting Powers of Attorney'
______
'Just to thank you and your staff for all your help in settling my mum's estate.
______
'We would like to thank you for your assistance in the matter of Mr K's estate. It was obviously rather more challenging than we had anticipated but we appreciated your sympathetic approach throughout. Please be assured that we would be happy to recommend your services' GRO, Dunstable.
Reviews From Google

'Having spent 2 weeks trying to find a solicitor for a quick signing job who wasn't either working from home or wanting to charge me ridiculous amounts, these guys stepped up. I'm so grateful they took a sensible approach during this pandemic. you because you were friendly and efficient'
______
'Proffesional and reliable service. Staff understanding, friendly and approachable. Will certainly use their services again, should the need arise'.
______
Very helpful when doing my will and reasonable price
______
Excellent service for us again . Thank you
Contact
01582 501240
office @ mortonchater.com
Address
Suite B, Grove House
76 High St North, Dunstable
Bedfordshire LU6 1JF

By Appointment only
Operating Hours
Mon-Fri 9am–1pm, 2–5:00pm
Sat & Sun – Closed



SRA Info
This firm is authorised and regulated by the Solicitors Regulation Authority, who can be contacted at Ipsley Court, Berrington Close, Redditch, Worcs, B98 0TD; tel 01527 504450
SRA ID 627801
SRA Info
Complaints Procedure

Copyright 2022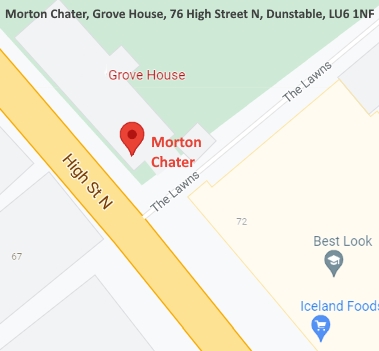 VAT 679 1832 95
Google Site
facebook page
Youtube page
Privacy Policy


Site by Techpal
SEO by LocalSEOPal